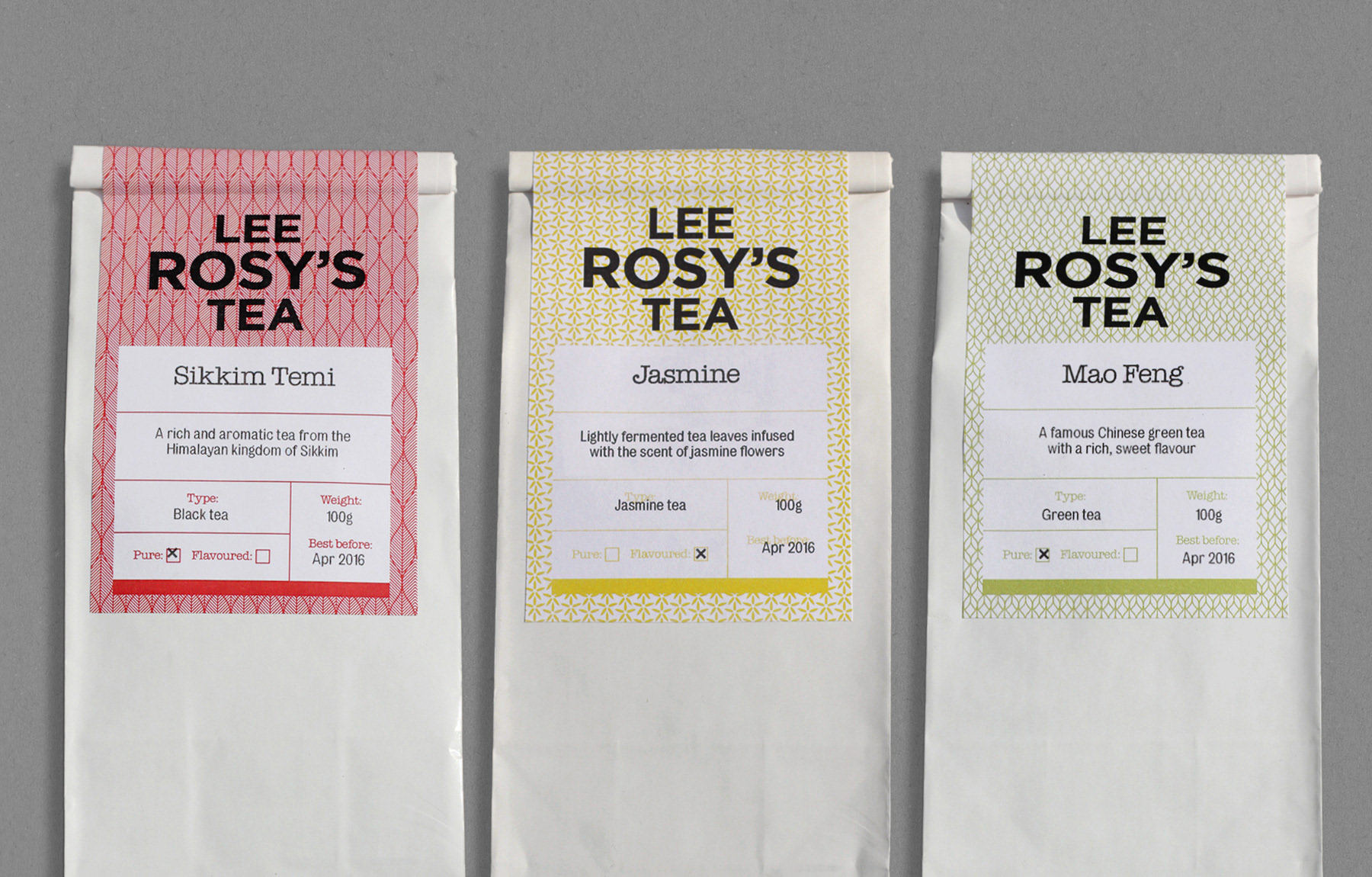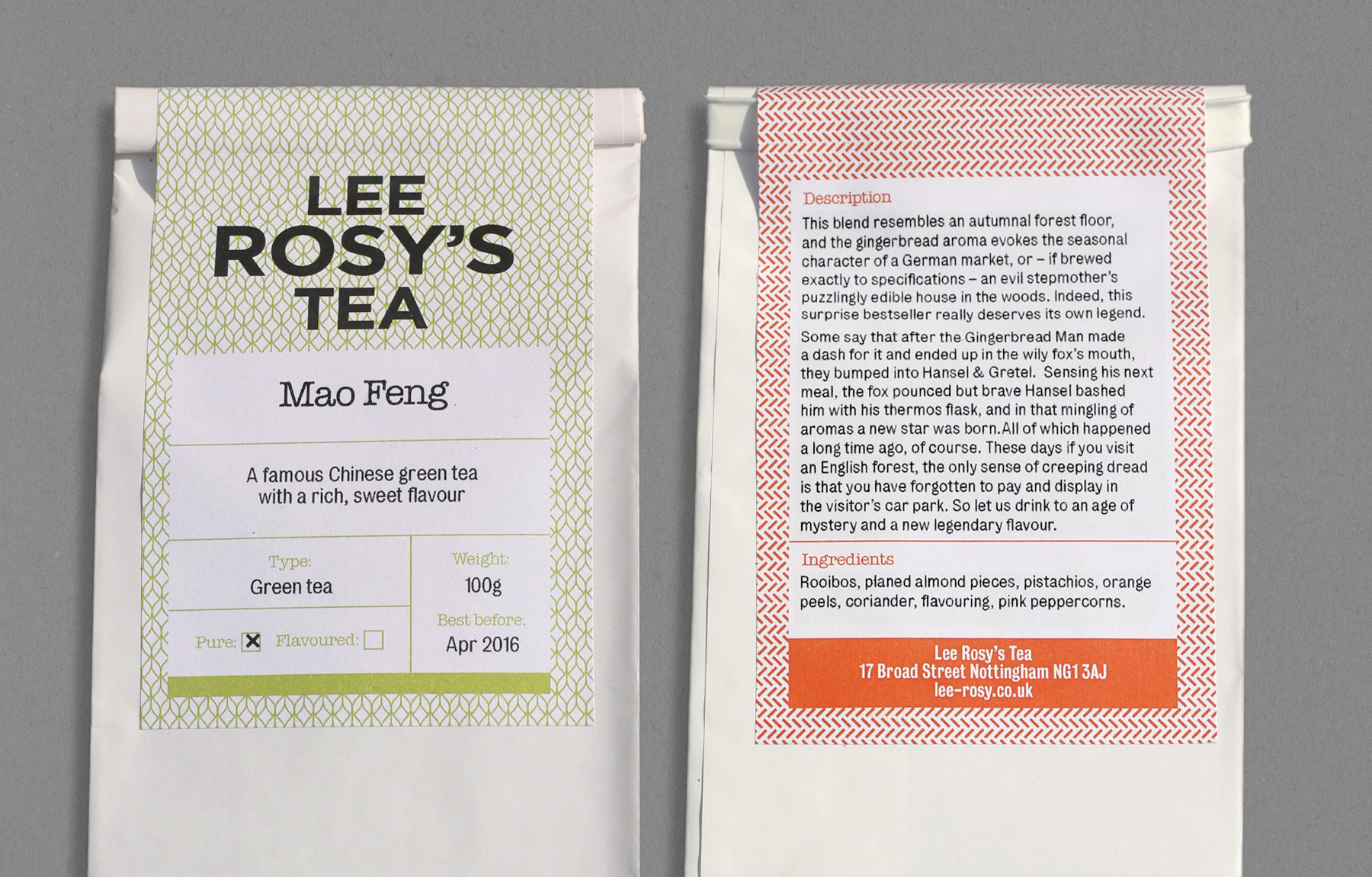 Packaging design and labeling system for Nottingham-based independent tea aficionados Lee Rosy's Tea.

Colour and pattern are used to differentiate between the six main types of tea offered. The name and accompanying information for 100+ specific varieties are added on-demand in-store using a label printer and database.

Engaging descriptions created by proprietor Andrew Beales.

Project also included re-worked word mark.