World Environment Day 2020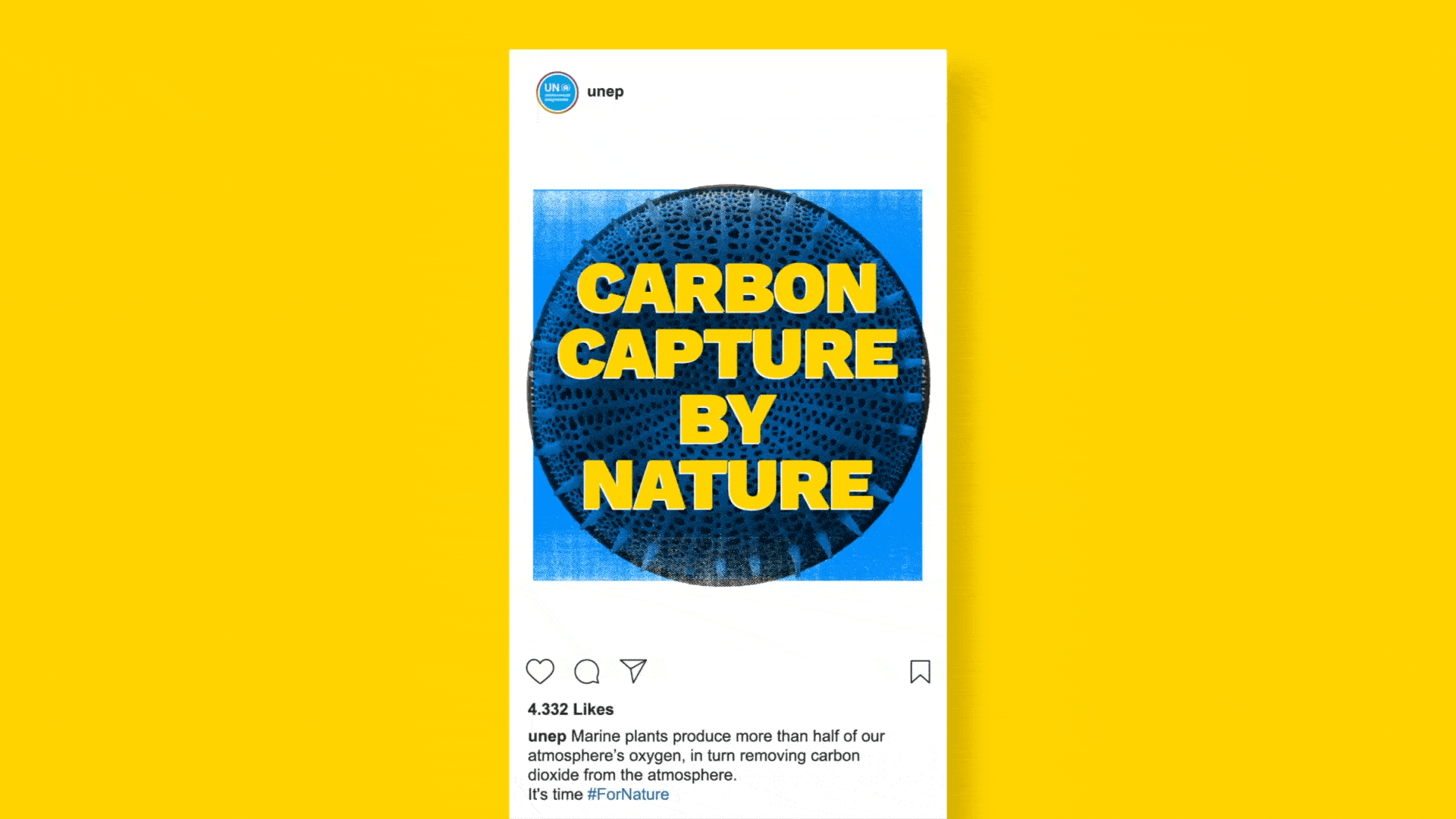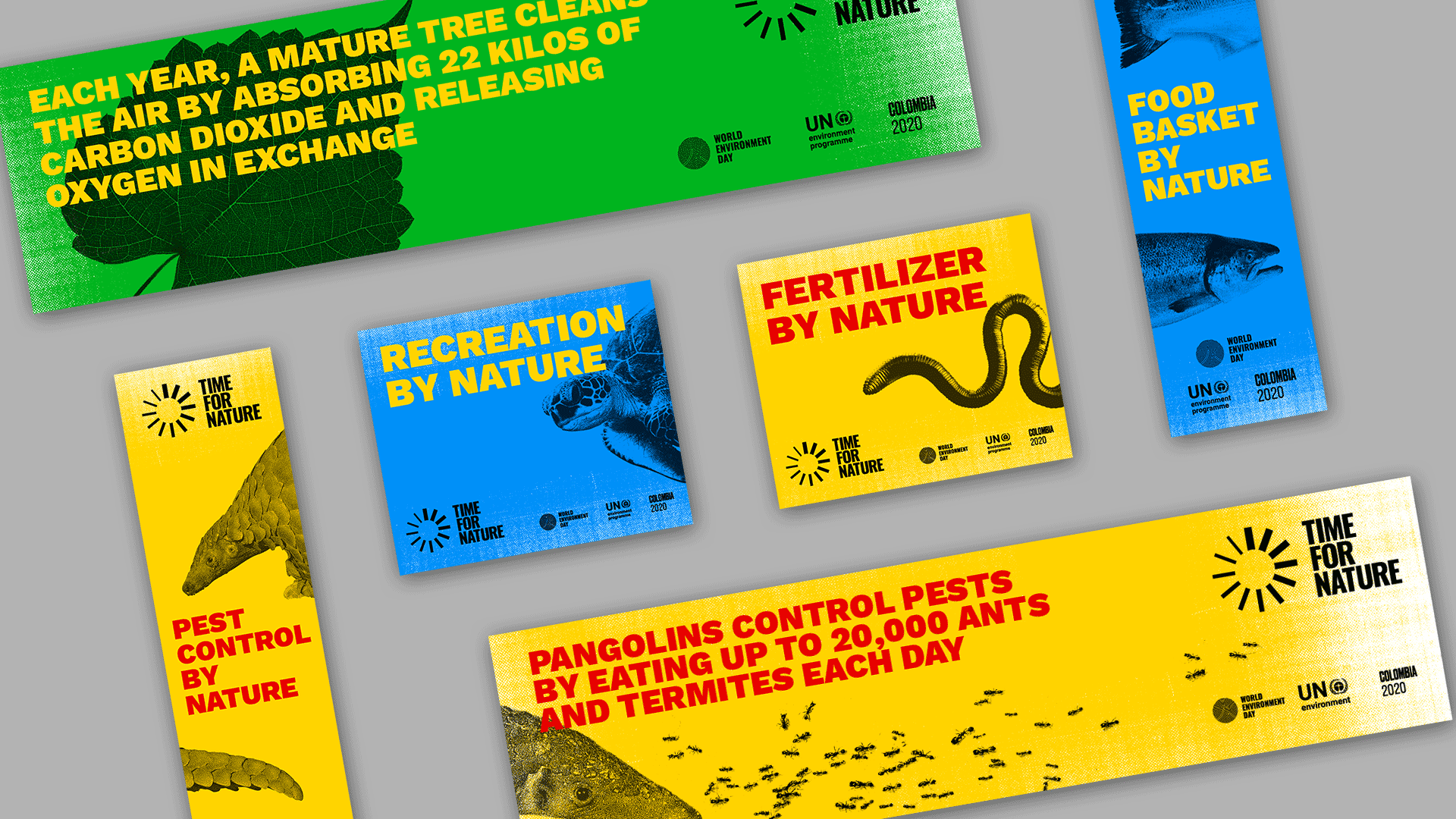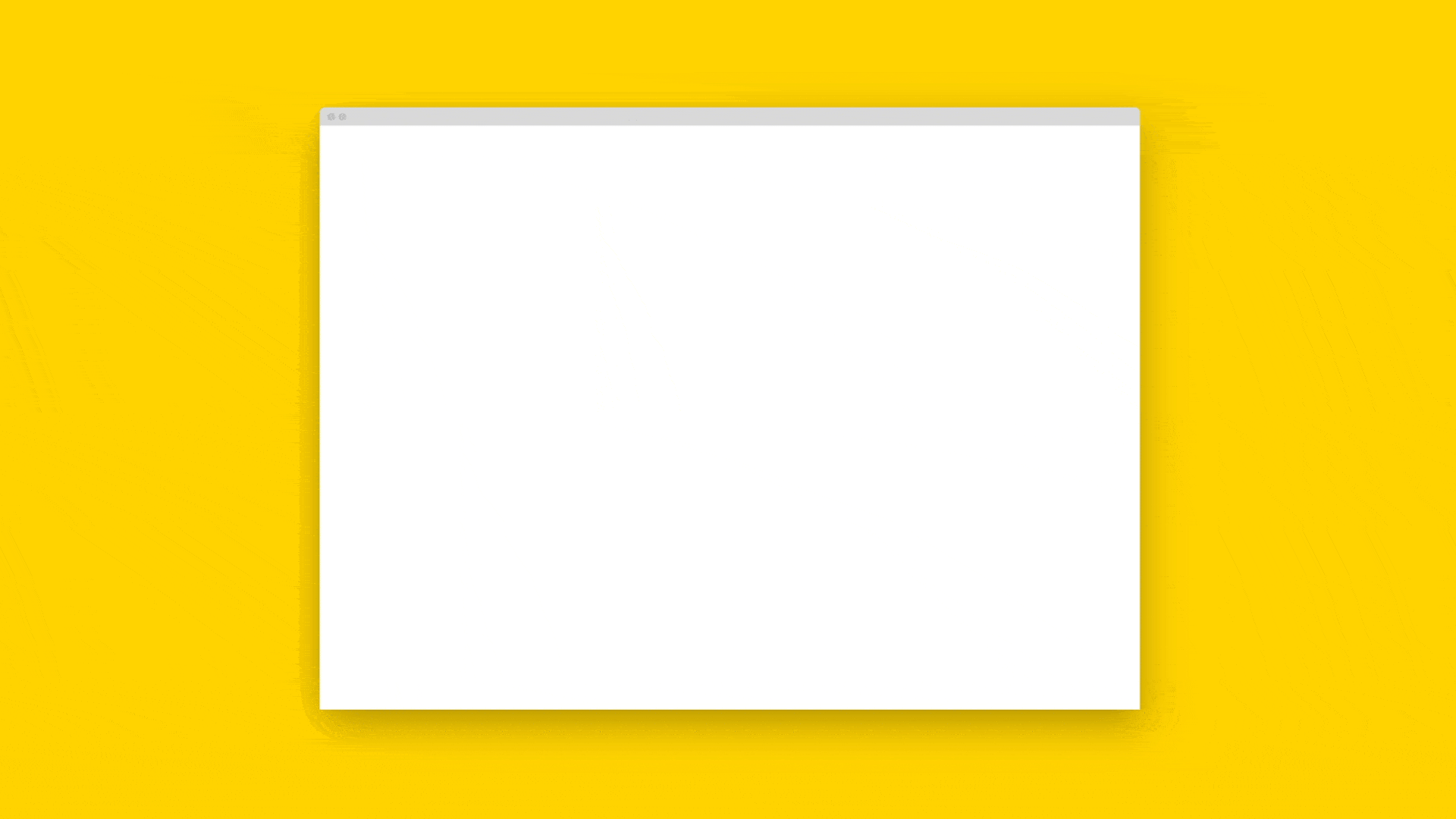 World Environment Day is a renowned day of truly global environmental action, organised by the United Nations Environmental Programme. Every year on 5 June, since 1974, it has engaged governments, businesses, celebrities and citizens to focus their efforts on a pressing environmental issue. 
This years host country Columbia inspired the campaign's bold primary colour palette.
In 2020, the theme was biodiversity – a concern that is both urgent and existential. Recent events, from bushfires in Brazil, the United States and Australia to locust infestations across East Africa–and now, a global disease pandemic – demonstrate the interdependence of humans and the webs of life in which they exist. Nature is sending us a message.
The campaign needed to strike a delicate balance – one that educated a global audience about biodiversity (a more complex and less recognised subject, usually left out to more familiar causes like climate change), communicated the urgency of the theme, whilst presenting it in a positive light (the pandemic was taking its hold as the campaign was being conceived, presenting a further challenge for the message to hit the right tone), as well as raising awareness and inspiring achievable change. 
The campaign identity and visual language is bold and direct, needing to be easily adopted by the many host countries and UN departments. The identity subtly suggests that the clock is ticking for our ecosystems, the name inviting us to make time for nature, rather than going for a doom and gloom approach, as well as aligning with WED's annual hashtag #ForNature.
All assets were created using royalty-free imagery and free fonts.
The key narratives presented in the applications educate us on the amazing transactions taking place around us in the natural world.